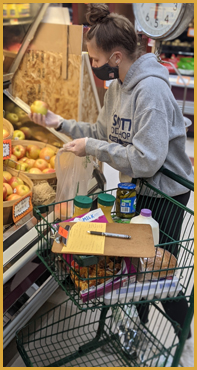 NEW: Home Shopping Service by EMAIL
Monday - Friday (No Weekends)
8:00 AM - 11:00 AM
To assist with the Coronavirus pandemic we are expanding our home delivery service and also offering curbside pickup. Pick up orders must be a minimum of $50 and will be charged a $10 shopping fee. You can email your orders to:

LHMarketDelivery@gmail.com

We are now accepting Curbside Pickup and Delivery orders Monday through Friday only (no weekend deliveries). Orders will be processed in the order that we receive them. We ask for your patience as we are receiving a very high volume of orders and have limited staff at this time. We sincerely thank you for your support and patience.


How it works:

Step 1: Put your NAME and PHONE NUMBER in THE SUBJECT line of your email to help us manage your order.

Step 2: Type out your shopping list (all items or sizes may not be available). Please be as detailed as necessary with instructions or substitutions to help us get the right items into your order!

Step 3: Let us know if you want delivery or curbside pickup. Add any other information that helps such as, "Leave at doorstep" or "Ring doorbell", etc. Make sure you leave your address and any special delivery instructions if it is a delivery order.

Step 4: We will call to confirm the order or setup payment details if you don't already have an account with us. We may also call to change or clarify details or substitutions of your order.
Home Delivery Available!


Convenient and time saving delivery service is available for your next catering or home shopping order.



How do I order?

To place your order, just call us at:

610-941-7101

or fax in your order to 610-941-7102. A representative will take your order and will schedule a convenient time for your delivery.





Shopping Service!

Click here to learn about our home shopping services.



We Cater!

Click here to see our full catering menus and then have your catering ordered delivered!